UltraSlim keeps a low profile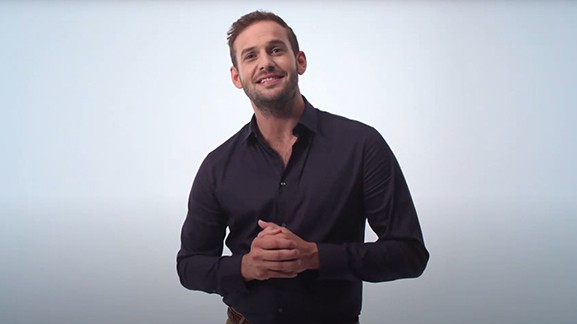 With one of the lowest heights of any ducted unit in its category, ActronAir's UltraSlim low profile ducted system not only gives you more flexibility when it comes to installation, but ensures optimal comfort without compromise.
And with a host of state-of-the-art features, including DC fan motors, DC rotary compressors, and programmable timers, our new UltraSlim ducted split system uses less power than ever before.
7.10kW, 10.0kW, 12.50kW, 14.0kW, 17.00kW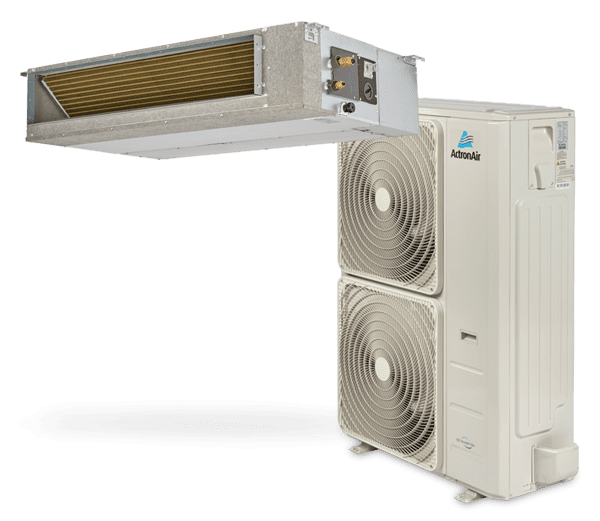 *UltraSlim can only maintain Turbo mode for a maximum of 20 minutes.
Better control on the wall
The WC-02 wired wall controller features a large screen and buttons, all in easy to read 'plain English', for more logical and legible daily use.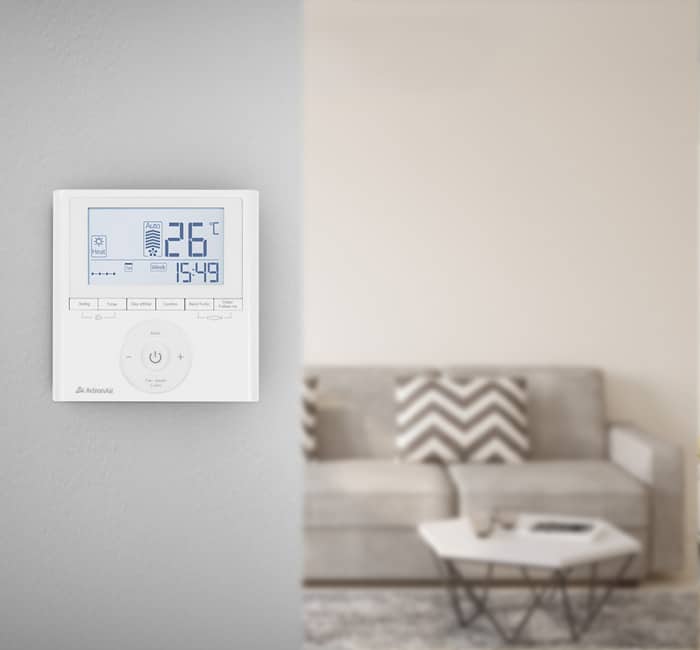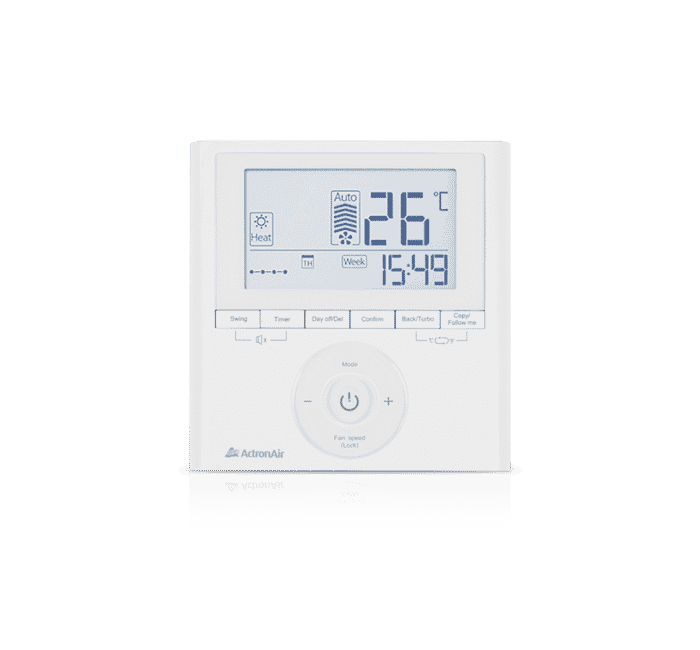 The best warranty for total peace of mind.
Our UltraSlim low profile ducted unit is covered by a single 5 year warranty.*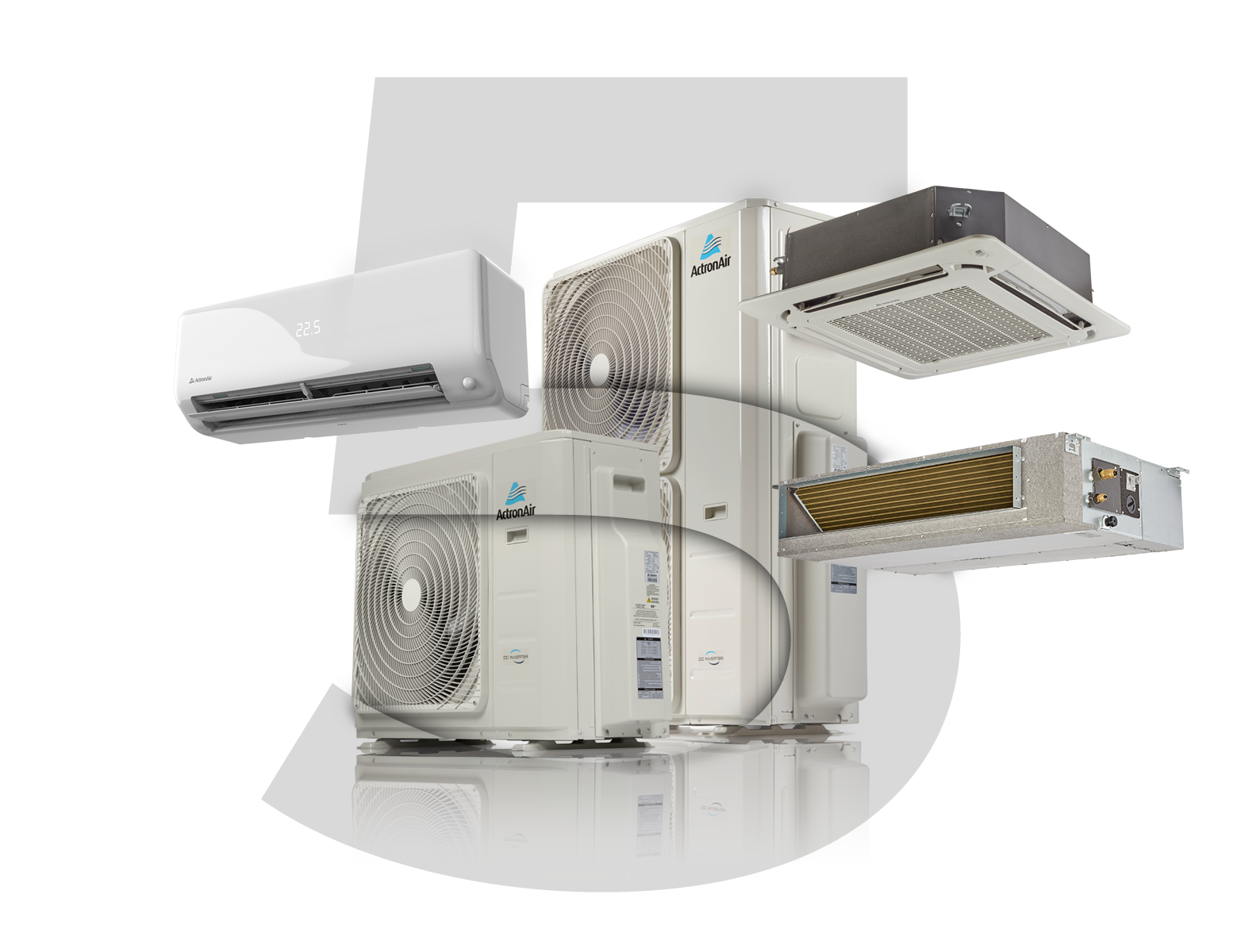 *Refer to full warranty terms and conditions.
Talk to an ActronAir specialist today.